This year, Yomikai selected to read Hopeful Monsters, an anthology by Japanese-Canadian author Hiromi Goto. With strong vivid imagery and unique subjects, we became intrigued to find out more about her writing process and ideas. We were very grateful that she was able to join us for the evening on Tuesday, October 25th.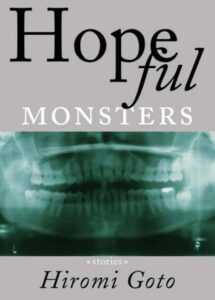 The evening started with some pre-discussions before Ms. Goto joined us to read us excerpts from two the short stories that highlight two different focuses in her piece. Although it has been many years since she wrote the book, she shared with us the context of her mindset prior to writing the anthology.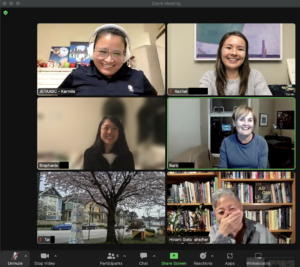 We had a good laugh with Ms. Goto too!
With a small group of 5 members attending, we were able to ask our questions and comment on our observations. As a result, one thing that we were tasked with at the end of the evening was to pay attention to the presence of the physical body and shape in future readings.
It was a short yet fruitful evening and we hope we have a similar opportunity again in the future as we read more of her published writings.
Hiromi Goto just recently released her very first graphic novel, Shadow Life, which is available at your nearest book store.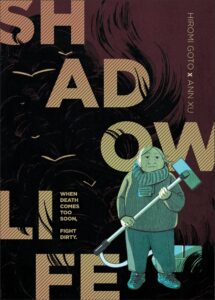 We would like to extend another message of appreciation to Ms. Hiromi Goto for joining our Yomi-Kai.